BlueKanGo, one of the pioneers of SaaS software
In 2002, BlueKanGo started to develop BPM (Business Process Management) solutions in SaaS mode to facilitate the collection, access and processing of operational, Quality, EHS, CSR/ESG data.
BlueKanGo launched its activity and software development for the health industry and today, we are the world's leaders in this industry with more than 2000 health care facilities that chose to implement our solution.

Since 2008, BlueKanGo extended its software development to reach other industries, such as food, heavy, construction industry and many other industries. Today, and thanks to the number of our customers and subscription turnover, we became the only Q&ESH, CSR and ESG Integrated Management solution in multi-tenant SaaS mode.

Our headquarters are located in France. BlueKanGo has extended its presence to an international level, Africa (Senegal, Ivory Coast…), Asia (Singapore), Europe (Spain, Poland, Switzerland, Belgium, Italy…), Central America (Mexico), and North America (Canada).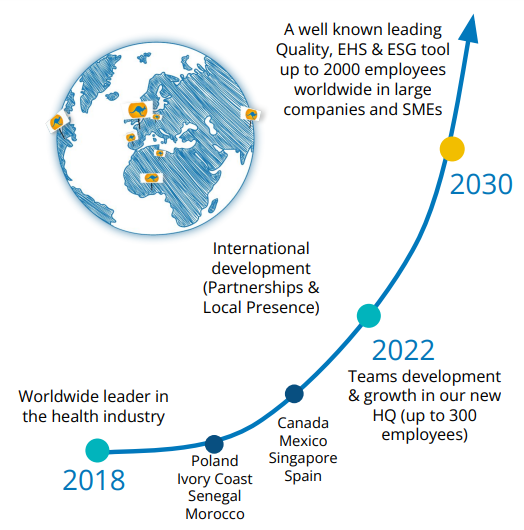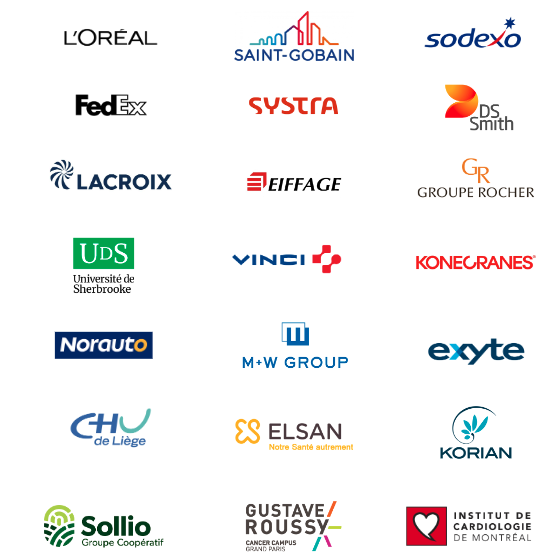 Our success is due to our ability to welcome new customers alongside powerful software and attractive subscription fees!
Our solution is the result of more than 18 million euros of investment in R&D and more than 20 years of experience and software development based on the requests and demands of our customers.
BlueKanGo develops its solution (tailor-made for our customers), supports its client with the deployment phase, trains them and provides the most adequate support for use. This direct relationship customer/developer guarantees the highest customer satisfaction rate and the most effective and efficient configuration in record time!
This makes BlueKanGo a unique software solution on the market, implemented in around 3500 companies and administrations with more than 1.3 million users.