The global solution for QHSE digitisation
Whatever your sector of activity, BlueKanGo contributes to the safety of your company and helps you gain in performance thanks to a fully customisable and powerful digital solution.
BlueKanGo easily replaces your office automation tools and ensures data collection of information in the field in real time, a better follow-up of actions, an increased monitoring thanks to alert and piloting systems. Put all the odds on your side to ensure the sustainability of your business.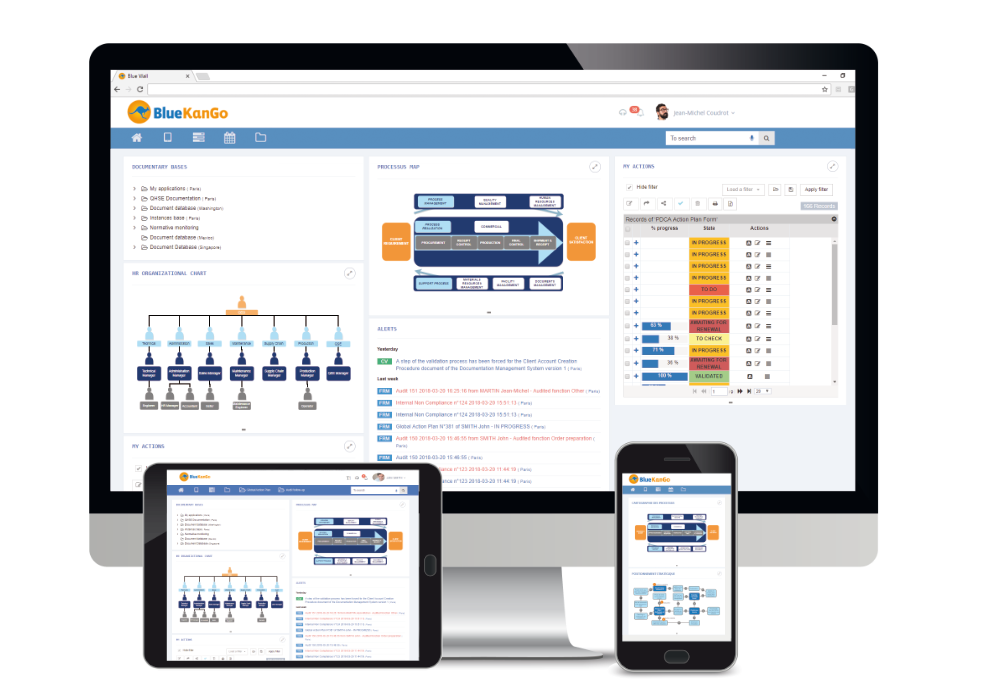 Access to the best BlueKanGo applications for your platform: