BlueKanGo ranked in the Top 10 Food Safety Solutions Companies!
What a blast! The Food and Beverages Technology Review's editorial team believes that BlueKanGo Canada stands out amongst its peers in the Food Safety field and deserves to be ranked in the top 10 food Safety Solutions companies!
Food and Beverages Technology Review, also known as FB Tech Review is a print and digital magazine addressing the latest technology trends in the food industry. The magazine includes well-curated articles by industry leaders, also listing top solution providers and vendors.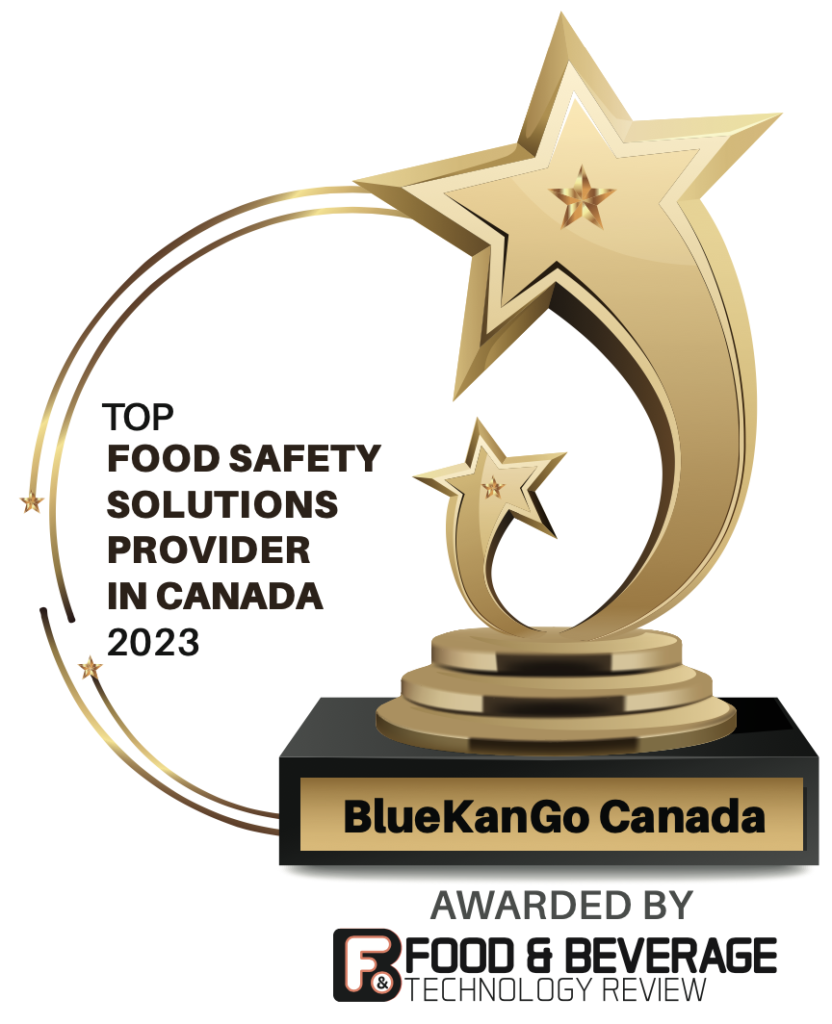 Subject to strong competitive pressure, food companies must provide their customers with the best products at the best cost. They must comply with changing and complex regulations. Controlling the quality of its products, and reducing and handling all potential risks is becoming an absolute necessity.
Food manufacturers and processors rely on manual processes to collect workflow data stored across many locations, including spreadsheets, databases, and paper records. Therefore, an efficient quality management system is the need of the hour for implementing the most relevant and efficient workflows.
BlueKanGo Canada got this award thanks to its cloud-based software, which is designed to help food companies handle safety, quality, environmental, and risk management tasks in a unified portal. Its digitalized quality management platform facilitates quick and seamless data collection, access, and processing.
Get the chance to read more about our expertise and solutions, in an article published in the Food and Beverages Technology Review. Don't miss out!