The digital solution for the Food Industry
Subject to strong competitive pressure, the agri-food company must provide its customers with the best products at the best cost. It must comply with changing and complex regulations. Controlling the quality of its products, reducing and handling all potential risks is becoming an absolute necessity and a priority that BlueKanGo has set itself with their software.
BlueKanGo easily replaces your office tools and provides real-time information collection, better follow-up of actions, increased surveillance thanks to alert and monitoring systems. Put all the chances on your side to ensure the growth of your business.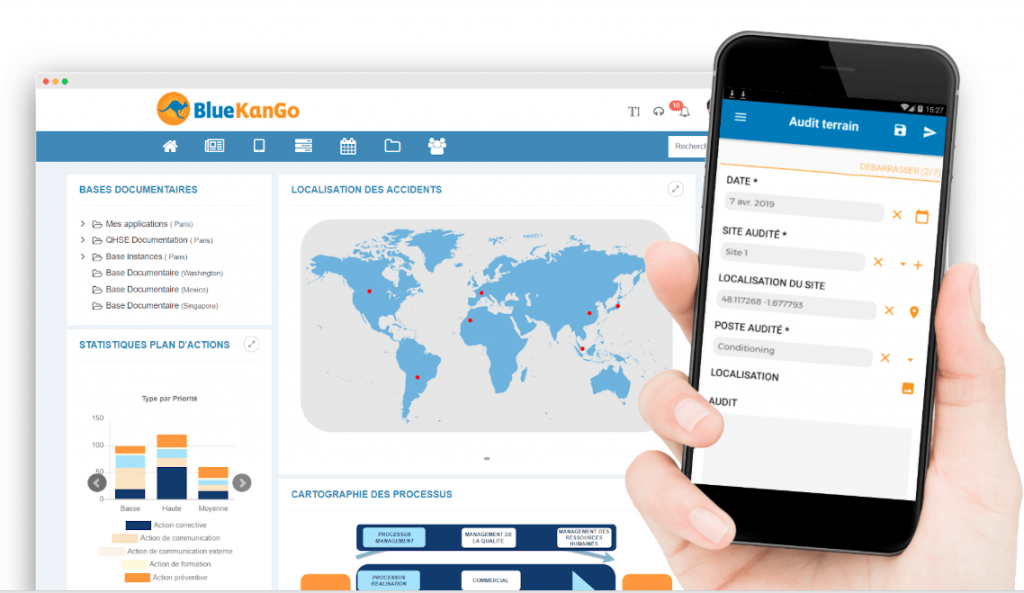 Access to the best BlueKanGo applications for your food industry