The HSE, Quality & ESG/CSR reference software to improve the performance of your industrial company
Industrial companies must juggle between production efficiency, cost management, and innovation to meet the growing demands of consumers in terms of quality, sustainability, and social responsibility. BlueKanGo addresses these challenges through its dedicated applications and helps you make the right decisions.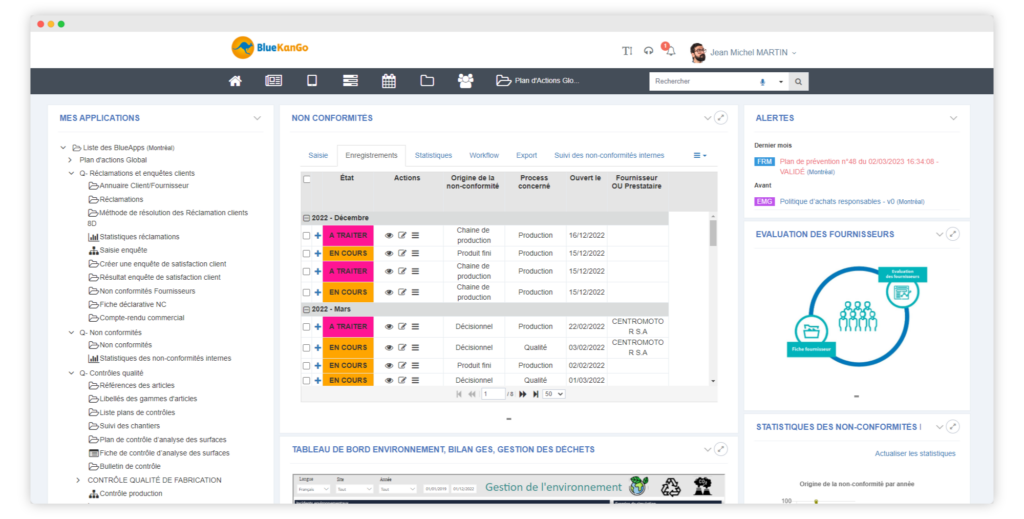 Collect all your necessary HSE & quality data to act effectively and save time in your reporting, including in multi-site contexts.
Digitize your Integrated Management System (IMS), Quality (QMS), and Environment (EMS) and become an actor of digital transformation with complete autonomy.
Act on prevention, reduce incidents and improve worker safety. You will unexpectedly save some costs.
Comply with the ESG criteria of your industrial group and manage your CSR approach with transparency, internally and with all stakeholders.
Attend an online demo of our HSEQ/ESG software right now.
Over 3500

clients have chosen BlueKanGo software.
Discover all the benefits of BlueKanGo through the feedback of one of our users.
Leading actors in the industrial sector already trust us.