Tech Unveiled: BlueKanGo will be at Safeopedia Demo Days !
Register now to 'Demo Days' November 14, 2023 | Time: 11:00 AM EST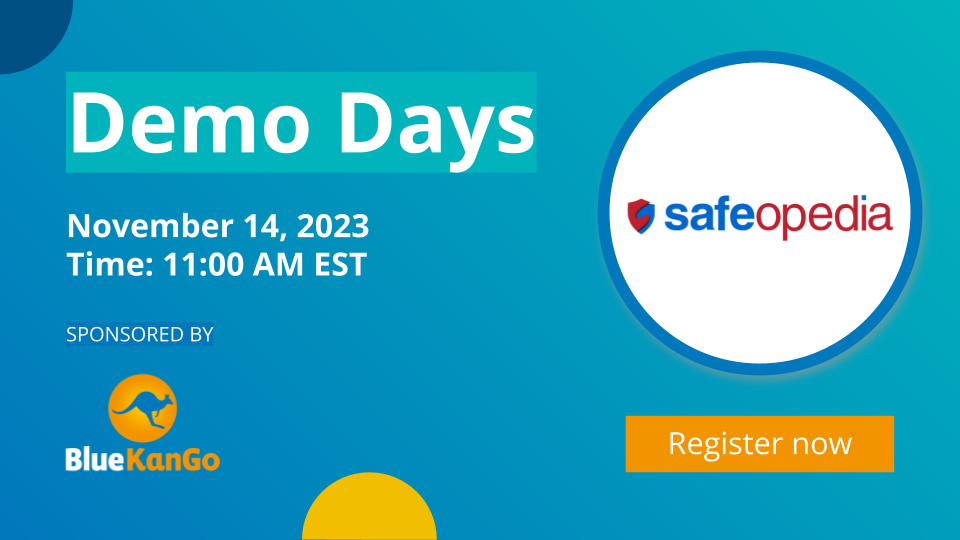 BlueKanGo will participate in the Safeopedia 'Demo Days' with a short webinar at Tech Unveiled. This session will be animated by Eric Rousseau, Sales director at BlueKanGo Canada, expert in digital transformation of Occupational Health and Safety projects.
Coming up on November 14th at 11 a.m eastern time. We'll explore how to Elevate your EHS Management using BlueKanGo.
BlueKanGo will show you how to make it easy to collect, access and process data with an all-in-one platform that adapts to the business. With BlueKanGo, communication between departments becomes smoother, action plans and indicators help make the right decisions.
Get ready for an insightful talk on all things Technology Implementation at Tech Unveiled. Stay on top of current industry trends and up-to-date know-how from subject matter authorities. Our comprehensive online resources are dedicated to safety professionals and decision makers like you. Register now !