New references: Newrest Wagon-Lits, Groupama, Airbus, Grenoble GHM …
BlueKanGo is very pleased to welcome among its customers new references. So, they join all the 3200 BlueKanGo customers, representing more than 1.3 million users.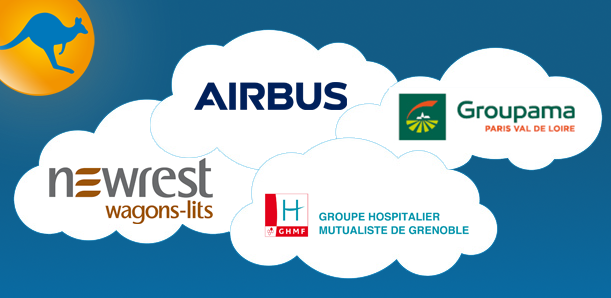 Newrest Wagon-Lits
In 2010, Newrest acquired the prestigious French company, the "Compagnie des Wagons-Lits". It is under the name of Newrest Wagons-Lits that our subsidiary has taken over the restoration activities and associated services. The company has chosen BlueKanGo especially to pilot its QHSE management.
Groupama
With more than a century of history, Groupama group is one of the today's leaders in the insurance industry. The group's ambition is to accompany its customers, in every key moment of their lives, because of expertise and know-how sharp. Groupama Paris Val de Loire has chosen BlueKanGo to meet its digitalization needs.
Airbus Operations
The production site located in Nantes, France specializes in the manufacture of structural components. It is part of the three European component reference sites for Airbus Group. They will deploy BlueKanGo especially for the HSE part.
Groupe Hospitalier Mutualiste de Grenoble 
The Groupe Hospitalier Mutualiste (GHM) in Grenoble is a non-profit private health institution (ESPIC) participating in the public hospital service. It offers more than 400 beds and places. They chose BlueKanGo for quality and risk management.
According to our latest survey (June 2016), 92% of BlueKanGo users recommend the software