[Testimonial] LNA Santé: "BlueKanGo adapts to the way we work and not the other way around."
With more than 25 years of experience, the Group now has 49 EHPADs (Accommodation Establishments for Dependent Elderly Persons) in France and Belgium, 12 aftercare and rehabilitation clinics (SSR-PSY), 7 HAD (Home care) facilities and 2 Health Centers. They have chosen BlueKanGo since 2017.
Head of Quality missions since 2017 for the Group, Alexis FOURRÉ is the BlueKanGo referent. In this testimonial, he is telling us more about how he set up the quality information system through the BlueKanGo solution.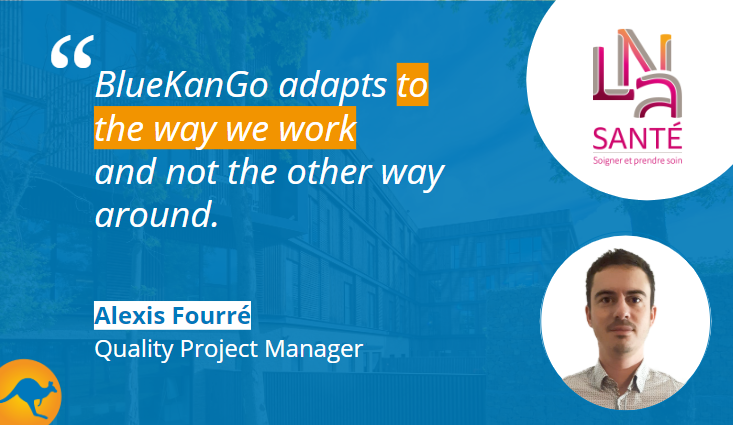 The complete testimonial to read below.